I created this recommendations page to easily list recommended services, products, and companies that I use and/or those I know are valuable. This way you can quickly find great products and services all in one place. You can become the healthiest version of yourself all from one page!
Disclosure: There are some affiliate links below, but these are all products I highly recommend. I won't put anything on this page that I haven't verified and/or personally used.
Health
Organifi– I love the benefits of juicing, but I did not love the process of juicing. Organifi allows me to enjoy the benefits of juicing with No Shopping, No Blending, No Juicing, and No Cleanup.
Solving Leaky Gut– Leaky Gut is known as 'The Disease Your Doctor Can't Diagnose,' a dangerous and hidden cause
 of chronic illness that medical science hardly recognized until recently… Learn How to Solve Your Leaky Gut and Reverse Chronic Illness.
---
Weight loss
 Paleohacks Cookbooks – Today, our diets are loaded with toxins, artificial
sweeteners and preservatives — the culprit behind inflammatory diseases, diabetes and obesity. I believe Paleo is one of the healthiest ways to eat on the planet as it helps your body becomes stronger, healthier and revitalized. Be the healthiest, best version of yourself.
2 Week Diet: 2-week dietary system comprises of high end techniques that allow you to free your body of up to 16 pounds within just 2 weeks.
Whole 30 : Whole 30 is a step-by-step plan to break unhealthy
habits, reduce cravings, improve digestion, and strengthen your immune system.
---
Natural Living
Now Oil Diffuser:  Aroma therapy has been my favorite go to for a while as  it is often used to improve mood, change cognitive states
, and can also be utilized as a supplemental medicine.  The Now Oil Diffuser is very easy to use and diffuses up to 8 hours then shuts off automatically.
HERBS & ESSENTIAL OILS SUPER BUNDLE –Keep you and your family healthy (without drug, doctors, co-pays and prescriptions) by learning natural remedies.  Natural living has become a huge part of my life and because of its benefits I would not change it for the world.
---
Food
$5 Meal Plan – $5 Meal Plan is a weekly meal plan service that can make your meal planning simple. For just $5 a month, you are sent a delicious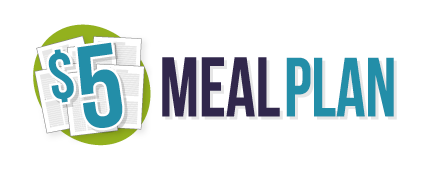 meal plans where every meal will cost on average $2 per person. Save yourself money, time, and the stress of having to spend hours each week planning your meals… You can thank me later.
Nuwave –  The NuWave Oven is the new easiest way to cook your foods. It
broils, roast, grill, bake, barbeque, stem, dehydrate, and air fry all in the same appliance. With the NuWave you can cook a delicious, healthy and energy efficient meal that's easy from start to finish! I am proud owner and can honestly tell you… You won't regret it.
HelloFresh: HelloFresh is a meal service planner that brings you fresh ingredients to make a full meal at home. Use Code HF40NOW
 for $40 OFF
---
Lifestyle 
Audible: I love Audible simply because I love books. I love buying books that
I can easily listen to in the car, during a workout, or on break at work. You can try Audible out for free for 30 days and get 2 books for free.
Shop Style: Shop Style is the ultimate shortcut to the world's best fashion. It
merges content and commerce together to help you to find exactly what you're looking for across only the very best retailers and brands, from department to boutique.
---
Websites That Will Help You Save Money On Your Healthy Lifestyle Journey
Ebates: Ebates is a website that gives you cash back on doing what you
already do – online shop. Ebates is quite simple – all you have to do is find the store you want to shop at (they have pretty much every online store) and shop like you usually would. It's that easy. If you sign up through my link, you'll get $10! 
Ibotta: Ibotta is an app that allows you to get cash back on your purchases
at the grocery store. The app is easy to use and convenient.  Get cash back rewards and other benefits all from the app. Get $10 just for signing up.
Amazon: Amazon offers a 30 day Amazon Prime trial for free. With Prime,
you get access to free 2-day shipping, unlimited streaming of movies, music, books, and more. You can sign up here for Amazon Prime and start enjoying the benefits immediately.
AMAZON ASSOCIATES DISCLOSURE
Shameka Renee is a participant in the Amazon Services LLC Associates Program, an affiliate advertising program designed to provide a means for sites to earn advertising fees by advertising and linking to www.herownhealth.com